May 14th, 2010 categories: Belgrade Lakes Region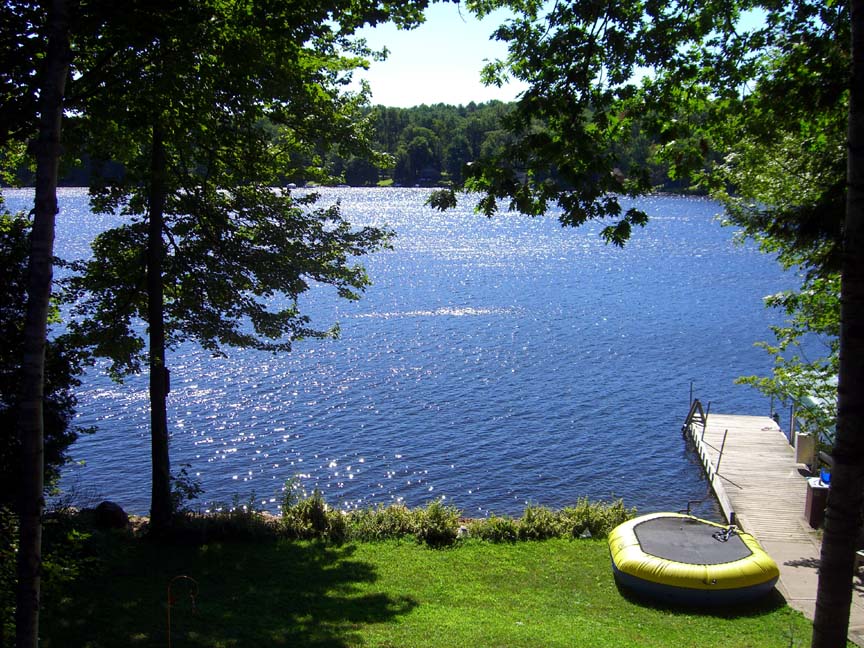 A brilliant summer day on Messalonskee Lake
Lakefront property on Messalonskee Lake offers the perfect getaway for a vacation home on crystal clear water. Messalonskee Lake is the second largest body of water in the famed Belgrade Chain of Lakes.

The Belgrade Chain includes North Pond, East Pond, Salmon and McGrath Ponds, Great Pond, Long Pond and finally Messalonskee Lake. All are well known by anglers for their great catches. Messalonskee is home to Brown Trout, White Perch, Largemouth and Smallmouth Bass, Northern Pike and Chain Pickerel.
This 3,510 acre lake with a maximum depth of 113 feet and a mean depth of 33 feet is officially named Messalonskee Lake, but is also known as Snow Pond. That name is for Philip Snow who hunted in the area around the lake during the mid-1700s and later moved his family here. Because the lake is 9 miles long, it is also sometimes referred to as Nine Mile Pond.
The water quality of Messalonskee Lake is listed as average. Gilliam Johnston, volunteer water quality monitor and Vice President of the Snow Pond/Messalonskee Lake Association reported in the 2009 newsletter, "Every two weeks during the summer I drop anchor at station #1, the "deep hole" near the New England Music Camp, to record data and collect samples for additional testing . . . If becoming a lake monitor is not your cup of tea, there are still three things that every landowner can do to prevent phosphorus buildup in the lake: 1) landscape your property to reduce erosion and runoff to the lake, 2) avoid using fertilizer on your lawn, and 3) make sure your septic is well maintained."
Boat launches can be found in Sidney and Oakland. A Courtesy Boat Inspector Program takes place at both launches. Boats are inspected when they enter and exit the lake. This is especially important as there is Milfoil in the lake.
The Snow Pond/Messalonskee Lake Association, founded in 1990 to promote the preservation of the lake, is working in conjunction with the Maine