July 24th, 2008 categories: Observations and Commentary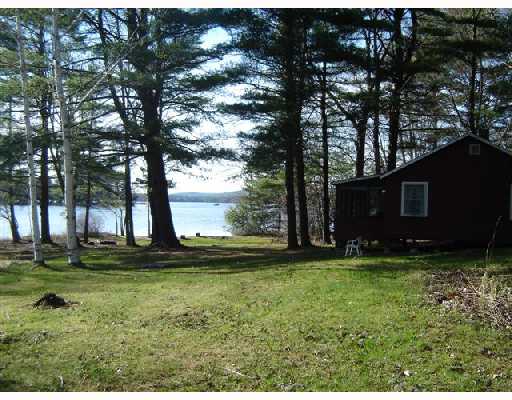 From time to time a lakefront listing will come on the market that will be in poor condition. Lakefront buyers will ask Mr Lakefront, " Why did the owners allow the place to slip or fall into this condition?" "It's a sin that they let the place go."
Well, if it is a sin, it was a sin of omission, not commission. In most cases, it was not a willful act on on the the part of the owners. Here is the most common scenario.
Mom and Dad pass away and leave the lakefront home to their three kids. Over time, two of their children move away and no longer visit the Maine lakefront home, prefering Cape Cod or some other vacation area.
Sometimes one of the adult children will just want the money from the sale of the property. Whatever the reason, the much loved summer place becomes a burden. "Why should we pay to maintain something we don't use". Their share of the taxes and maintenance becomes a burden and they want to sell the place.
The third child lives a couple of hours away, perhaps in Massachusetts, loves the place and does not want to sell. The trouble is the third child can't afford to buy out his or her siblings.
When it comes time to replace the roof, or the leach field, or the furnace, the two children who live away refuse to spend the money. The third child won't bear the expense solely, so things slowly fall into disrepair from neglect. In time, the third child relents and the place goes on the market.
One person's problem becomes another person's opportunity. Some folks will look at a fixer upper as a daunting task, too much to take on. Others will view it more positively. They will see an opportunity to buy low into a better location than they could have possibly afforded otherwise.
Some folks are handy. They understand the power of sweat equity. They look upon a fixer-upper as a challenge. These are the kind of folks who watch "This Old House"on PBS. If it's not impossible, they are willing to give it a go.
If one is not handy, that does not necessarily mean a fixer-upper is out of the question. You can hire an interior designer who understands construction. For example, my friend, Lorraine Blais of Blais Interiors, can restore the lustre to almost any rundown situation. She has the command of a group of trusted and skilled trades people. Turning the sow's ear into a silk purse is her stock and trade.
Okay, are you ready to consider a fixer-upper? Here's a great one. It's a listing on majestic Long Lake in Naples in an incredible neighborhood. Check it out here!!!
By the way, if you'd like to take a look at more current lakefront listings it's as easy as clicking right here on our Lakefront Locator. View all the current lakefront listings for the entire state on this single website!