July 6th, 2011 categories: Sanford Lakes Region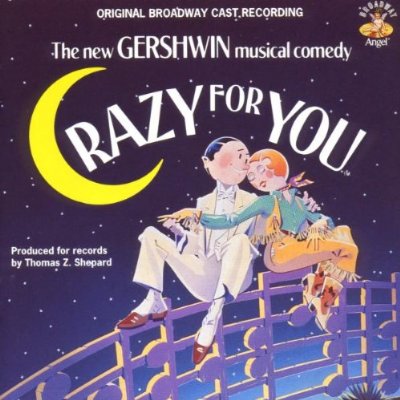 "Crazy for You," Arundel Barn Playhouse
July 6-9. Thursday-Saturday, 8:00pm /Thurs.-Sat, 2:00pm/Fri, "A Funny Thing Happened on the Way to the Forum,"  musical comedy tells the story of a Roman slave's rollicking quest for freedom, $25/adults, $22/seniors, $10/youth, Hackmatack Theater, 538 School Street, Berwick.  FMI:  207-698-1807, www.hackmatack.org/hackmatack/ .
July 7-10, Thursday-Sunday, 7:00am, Ossipee Valley Fair, called the "Friendliest of Fairs, a true country fair with oodles of livestock events, competions, demonstrations and exhibits, car show Sunday, $6/Thurs-Sat, $8/Sun, Ossipee Valley Fair Grounds, 291 South Hiram Road, South Hiram.  FMI:  207-625-4440, http://www.ossipeevalleyfair.com/.
July 7-13, Thursday-Wednesday, 8:00pm /Thurs.-Wed, 2:00pm/ Fri .and Wed, "Crazy For You," zany musical comedy features the misadventures of a stagestruck NY playboy, as girl meets boy in the Wild West of Deadrock, Nevada, $35. $31/matinee, Arundel Barn Playhouse, 53 Old Post Road, Arundel.  FMI:  207-985-5552,  http://arundelbarnplayhouse.businesscatalyst.com/Home.htm.
July 9-10. Saturday-Sunday, 10:00am-4:00pm, Summer Solstice Craft Show, 70 quality crafters from all points of New England and beyond, best of traditional, country, and contemporary arts and crafts, musical entertainment, gourmet lunch available, free, Wells Elementary School, Rt. 109. 27 Sanford Road, Wells.  FMI:  207-646-5172, http://www.wellschamber.org/.
July 10-11, Friday-Saturday, 9:00am-evening, Waterboro Old Home Days, teen bands, parade, fireworks, display, rides, vendors, entertainment and games, free, Massabesic High School, 88 West Road, Waterboro.  FMI:  207-423-0836, http://www.waterboro-me.net/.
July 12, Tuesday, 7:00pm, Cornish Bandstand Summer Series, featuring the High Ryders Golden Oldies Show, oldies and dancing, bring your own lawn chair, concession available, donations welcome, Cornish Bandstand, 180 Maple Street, Rt. 25, Cornish.  FMI:  207-625-4993, http://www.cornish-maine.org/.
July 13, Wednesday, 5-7:00pm, Music in the Park, featuring Tricky Britches, high energy string band, bring a lawn chair, free, Sheverell Park, 150 Main Street, Biddeford.  FMI:  207-284-8520, http://www.heartofbiddeford.org/.
Leave a Reply