July 21st, 2010 categories: Belgrade Lakes Region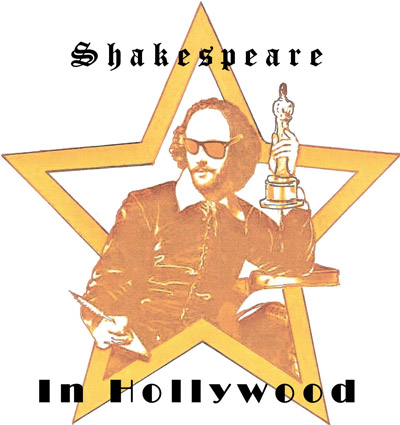 "Shakespeare in Hollywood" at Lakewood Theater in Skowhegan
July 22-24, 9 a.m. Thursday- 9:45 p.m. Saturday, HOGSTOCK, 2010 Maine State H.O.G. Rally, three days of Harleys, Riding and Grooving, competitions, food, vendors, fireworks, $35/pre-registration, Sugarloaf Mountain Resort, 5092 Sugarloaf Access Road, Carrabassett Valley. FMI: 207.818.3313, www.mestatehogrally.com.
July 22, noon-4 p.m. Arts in the Park, hosted by REM, literary and fine arts artists, musicians, crafts, free, Castonguay Square, Waterville. FMI: 207.873.4444, www.waterville-me.gov.
July 22, 5:30-7:30 p.m. Sabattus Summer Festival, free BBQ, meet your neighbors, bring a blanket and/or chairs, plus your appetite, Sabattus Town Office, 190 Middle Road, Sabattus. FMI: 207.375.4331, www.sabattus.org.

July 22-24, 8 p.m. "Shakespeare in Hollywood," directed by Jeff Quinn, $18-$35, Lakewood Theater, Route 201, Skowhegan. FMI: 207.444.7176, www.lakewoodtheater.org.
July 23-24, 11 a.m.-5 p.m. Logging Festival, includes, Loggers Hall of Fame, Little Miss & Mister Woodchip contest, music, parade, crafts, forest and equipment displays, Woodsmen's Competition, Burying the Bean Hole Beans, and more, Rangeley Lakes Region Logging Museum, Rangeley Road, Rangeley. FMI: 207.864.3939, www.mason.gmu.edu.
July 23, 7:30 p.m. Birdie Googins, aka The Mardens Lady, benefit performance for the Readfield Historical Society's Annex Project, $10/advance, $12/at door, includes Meet-and-Greet following the show, Union Meeting House, Church Street, Readfield. FMI: 207.685.4662, www.readfieldhistorical.com.

July 23-25, 7:30 p.m. Friday & Saturday, 7 p.m. Sunday, "Misalliance," by George Bernard Shaw, a hilarious view of life, parenting, love and lust with snappy dialogue and memorable characters, $20-$26, The Theater at Monmouth, 796 Main Street, Monmouth. FMI: 207.933.9999, www.theateratmonmouth.org.
July 24, 8 a.m.-1 p.m. Annual Raspberry Festival, raspberry breakfast, lobster roll lunch, pony rides and more, East Winthrop Baptist Church, 55 Old Village Road, Winthrop. FMI: 207.395.4442, www.winthropmaine.org.
July 25, 10 a.m.-3 p.m. Open Farm Day, featuring 14 alpacas and 1 guard llama, samples of alpaca fleece, spinning demonstrations, yarn and alpaca products for sale, workshops on starting alpaca farm, free refreshments, FireSide Ridge Alpaca Farm, 17 South Taylor Road, Mount Vernon. FMI: 207.293.4878, www.firesideridgealpacas.com.
July 26, 7 p.m. (gates open at 4:30 p.m.) The Beach Boys, outdoor concert, food and drink for sale,(do not bring your own food or beverages to the venue) live auction of five Adirondack chairs hand-painted by local artists, $45/general admission-$250/VIP, Wellness Pavilion, 25 Dallas Hill Road, Rangeley. FMI: 207.864.4397, www.ticketweb.com.
July 27, 10 a.m. Kayak/canoe the Serpentine, call for details, Belgrade Regional Conservation alliance, 171 Main Street, Belgrade Lakes. FMI: 207.495.6039, www.belgradelakes.org.

July 28, 7 p.m. Baroque Then and Now, part of the American Music Festival, experience Bach, Corelli and Vivaldi, free, Lorimer Chapel, Colby College, Waterville. FMI: www.colby.edu.
Leave a Reply