April 21st, 2010 categories: Sanford Lakes Region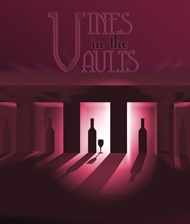 Vines in the Vault, a signature wine-tasting event, at Brick Store Museum
April 24, 9 a.m. 3-5 Mile Walk MS 2010, The Maine Chapter of the National Multiple Sclerosis Society fund raiser to support programs, services and research, food, drinks and great entertainment at the finish line, Consolidated Elementary School, 25 School Street, Kennebunkport. FMI: 800.526.8890, walkmem.nationalmssociety.org.
April 24, 4-6 p.m. Baked Ham Supper, to benefit the Old Corner Church, which is located at the corner of Federal Street and West Road in Waterboro, $7/adults, free/ages 10 and under, take-out available, Masonic Hall, Waterboro Road (Route 202), Alfred. FMI: 207.247.3784, www.waterboro-me.net.
April 24, 4:30-6:30 p.m. Vines in the Vault, a signature wine-tasting event, sample wines from around the world in the truly unique, behind-the-scenes setting of the Museum's collection vaults, ticket to event includes a limited edition, custom wine glass as a keepsake, $30/person, $25/member, must be purchased in advance, Brick Store Museum, 117 Main Street, Kennebunk. FMI: 207.985.4802, www.brickstoremuseum.org.
April 25, 2 p.m. "Settled in the Wind: Notes from the Edge of Town," author Susan Head Shetterly will share about her family's adventure living without electricity in a Maine cabin, Scarborough Public Library, 48 Gorham Road, Scarborough. FMI: 207.883.4723, www.library.scarborough.me.us.
April 25, 3-5 p.m. "Bright Star," Spring Film Series, heartrending drama based on the three-year romance between 19th century poet John Keats and Fanny Brawne, rated PG, York Public Library, 15 Long Sands Road, York. FMI: 207.363.2818, www.york.lib.me.us.
April 25, 5-8 p.m. Spring Celebration to benefit Pike Hall renovations, sponsored by the Cornish Association of Businesses, featuring local acoustic talent Pete Finkle, food, cash bar, silent auction and more, $15/person in advance, $18/at door, Sacopee House of Pizza, Route 25, Cornish. FMI: 207.625.4993, www.cornish-maine.org.

April 28, noon, Vernal Pools, brown bag lunch, short presentation about vernal pools, followed by a visit to a vernal pool to observe some of the creatures that breed there, waterproof boots recommended, but not necessary, York Public Library, 15 Long Sands Road, York. FMI: 207.363.1002, www.york.lib.me.us.
Leave a Reply