December 12th, 2008 categories: Observations and Commentary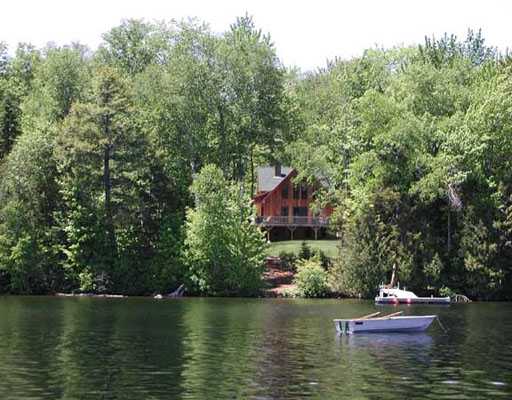 Everywhere we turn, it seems, the media dishes out the doom and gloom. The predominant feeling in most any market right now is fear.
But there is some good news out there if you care to hear it. How about this? The rate for a 30 year fixed rate mortgage is at a 4 1/2 year low. That's right – a 4 1/2 year low!
I got the news from my email where I get dispatches from financial gurus and news organizations who ply their trade online. Here's what Leeb's Market Forecaster had to say this week:
12/8/08 -"Strange as it may seem, the one segment of the economy that gives us cheer is housing. Housing has been the weakest sector of the economy for some time. However, mortgage applications rose 112% last week – the biggest percentage gain in history. Refinancing also leaped upward by some 203%. With some trepidation, we are inclined to say that the worst may be over for housing.
We also note that October's figures showed houses to be more affordable than any time in the last 20 years. Today, with the Federal Reserve buying up mortgage-backed agency securities and forcing mortgage rates lower, we expect affordability has reached a record high. Housing prices have also come down a huge amount. Americans know a bargain when they see one, and will surely increase their buying thanks to record high liquidity.
Housing was a significant catalyst for the downturn in the stock market, and we believe a turnaround in housing is a needed catalyst for an upturn in the economy. We are not about to stand on a soapbox and shout that the worst is over. However, the improved figures from the housing sector are certainly a positive sign."
And this from Marketwatch:
"December 11, 2008 – SAN FRANCISCO (Marketwatch) — Freddie Mac said Thursday that the 30-year fixed-rate mortgage average dropped from a week ago to a four-and-a-half year low as bond yields declined. The 30-year fixed-rate average was 5.47% with an average 0.7 point for the week ending Dec. 11, down from 5.53 % a week ago. Last year the average was 6.11%. The 30-year average has not been lower since March 25, 2004."
Now, I'll admit there's plenty of bad financial news out there and much to be concerned with, but there also seems to be one or two bright spots dotting our financial horizons. If you're a potantial buyer of lakefront real estate you need to know about these bright spots as it will help you determine when a good time might be to get back into the market.
Maine Waterfront Property - Whistling Through the Graveyard? | My Maine said at December 12th, 2008 at 7:50 pm

[...] Maine Blogs Everywhere we turn, it seems, the media dishes out the doom and gloom. The predominant feeling in most any market right now is fear. But there is some good news out there if you care to hear it. How about this? [...]

karen greeley said at December 17th, 2008 at 2:13 pm

I like to occassionally read whats going on and what waterfront property is selling for.Just a note to wish you all a Merry Christmas and a wonderful New Year.Karen
Leave a Reply