September 2nd, 2008 categories: Observations and Commentary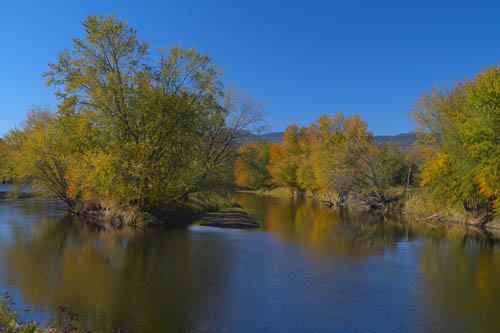 Buyers of waterfront property have many things to consider when looking for just the right property to buy. Right at the top of the list are questions concerning the land and what can and cannot be done with trees, bushes, and other vegetation that lie within the protected shoreland zone.
Most people like a nice  view of the water. Can trees be cleared to open up an otherwise obstructed view of the water? Can dead or diseased trees be removed even if they're in the protected zone? What about cutting existing limbs and clearing out underbrush? And what about that nice path you want to make all the way down to the water? I mean, what's the point of having a nice lakefront home if you can't see the water or walk down a nicely cleared path to the water?
Well, Maine's Department of Environmental Protection has put together an information sheet describing, in a succinct way, the dos and don'ts about trees and other vegetation in the shoreland zone. It provides a helpful reference point and guidelines for landowners. Here is a hotlink to that information: http://www.maine.gov/dep/land/slz/ip-szveg.html
Please keep in mind that you should always consult with your local Code Enforcement Officer to get a specific answer to any question you have about what you can and cannot do on land that lies within the protected shoreland zone. The CEO is the person who applies, interprets, and enforces the Shoreland Zoning Ordinance. Foregoing a consultation with him or her is inviting trouble. Penalties and fines for not complying with the ordinance are punitive and severe.
Enjoy your shorefront property to its fullest by knowing the law and living by the rules. It's in everyone's best interest.