May 6th, 2008 categories: Maine Waterfront Living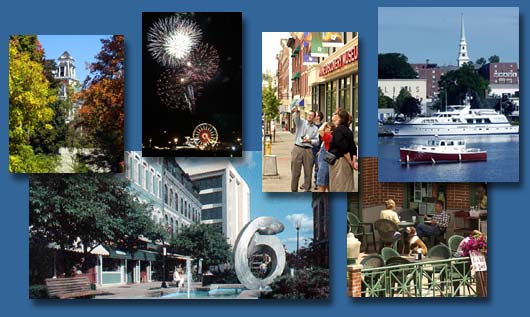 The Bangor Region is centrally located – and some would say, ideally located – in the state of Maine as it serves as the gateway to the Katahdin/Baxter State Park area to the north and the Bar Harbor/Acadia National Park to the south.
The area is surrounded by all the natural beauty that Maine is famous for – our rugged ocean coastline, majestic mountains, a mighty river – the Penobscot, and many beautiful, clean, scenic lakes and ponds.
Bangor, central Maine's queen city, was once the lumber capital of the world. Now it has a more cosmopolitan flavor, featuring many fine restaurants, interesting shops, and much in the way of cultural events and performing arts.
The Maine Turnpike bisects this region, providing easy access to all its lakes and ponds. From Dover-Foxcroft, Milo, and Howland in the north to Bucksport and Unity in the south, the Bangor Region features many small towns and many attractive lakes and ponds as well.
The larger ones to look for are Sebec Lake, Sebasticook Lake, Pushaw Lake, and Branch Lake. Some of the popular smaller lakes and ponds are Phillips Lake, Green Lake, Lake Winnecook, and Cold Stream Pond. These area lakes and ponds have been enjoyed by locals for generations and are now becoming discovered by people "from away" as places to retreat to while providing a jumping off place to discover the natural wonders of Maine that lie within easy driving distance.
Lakefront Locator will get you to available listings in the Bangor Region. LakeSmart is a research tool that will give you important information about area lakes.
Bela Johnson said at March 7th, 2009 at 5:58 pm

Hello, Mr. Lakefront!

I am pleased to see a site which expresses so much love for the lakes regions in Maine. We lived on Goose Pond, not mentioned here (but located between Branch and Lucerne/Phillips Lake), for over 30 years. Sadly I had to leave the cold northeast for health reasons.

I would encourage any and all of your readers to check out the website I mentioned above (http://www.bestmainewaterfront.com), as the quality of life on Goose Pond is magical. It is only 20 minutes from Bangor and 40 from Bar Harbor. And you are right – Bangor is becoming more cosmopolitan and the easy access belies the amazing sense of privacy and serenity one can find on Goose Pond. To us it is the hidden gem of the lakes you mention in your article. I urge you to check it out.

We would love to see people buy our remaining shorefront, I won't lie, but better still would be people who appreciate the pond as we did for so long.

Thanks, and good luck with your site!
Leave a Reply