March 10th, 2008 categories: Observations and Commentary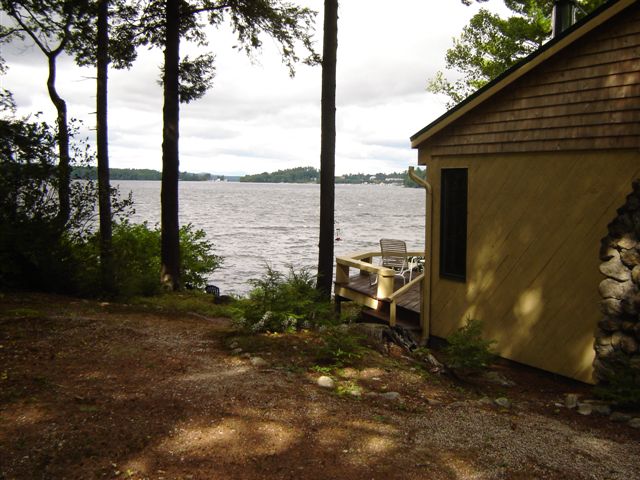 Attention, lakefront buyers. If you are asked this seemingly innocent question by a real estate agent here in Maine consider carefully how you answer. The person who asks, "Are you working with anyone?", in an off-handed kind of way is not just making casual conversation.
The real question being asked is, "Have you signed an exclusive buyer representation agreement with an agent/broker here in Maine?"
You may be surprised to learn that real estate agents are not paid a salary, have no health benefits, no company retirement, no sick day pay, no personal business days. They are only compensated by the earning of commissions representing buyers and sellers of real estate.
What do agents want? Real estate agents have a great deal of information to share with folks who are looking to buy or sell. Real estate agents want to "work with" clients. Clients are folks who recognize the value real estate agents bring to the table and are comfortable enough with an agent to sign an exclusive representation agreement.
What do lakefront buyers want? Because most lakefront buyers are "from away" some are reluctant to sign an agreement with an agent they hardly know. Developing rapport and being comfortable with a buyer's agent is key. Some buyers have said that the idea of hastily signing an exclusive buyer agreement is like agreeing to get married without the benefit of a courtship.
The Courtship – Here at Mr Lakefront we work hard to make you, the lakefront buyer, feel comfortable with us. The use of our website is free and can help you locate properties, research the size and quality of lakes and answer frequently asked questions. Inquiries about particular properties are answered for free and on a timely basis. Newsletters can keep the interested buyer tied in to what is happening with Maine lakefront real estate. When it comes time to select an agent to "work with" hopefully you'll be comfortable enough with our team at Mr Lakefront.
At Mr Lakefront the buyer agents work exclusively for BUYERS. The buyer agents here do not represent sellers.
Purchasing a lakefront home for most folks is the culmination of a lifelong dream. Our #1 goal at Mr lakefront is to assist you in making that dream a reality.
*************************************************
If you enjoyed reading this post and don't want to miss the next one, sign up for our direct email feed and get our postings sent to you automatically.
Mike said at March 10th, 2008 at 4:35 pm

I found your blog post on Digg. Do you happen to have services for homeowners that rent out their properties? Curious to learn if there are luxury rentals in your area.

Regards,
Mike
Leave a Reply